Launching Ceremony of the University Consortium International (UCI)
For sustainable development, universities in the modern era must participate strongly in the integration process as well as the autonomy of internationalization of university activities. This process may be fast or slow but it is a must-do task to ensure that all educational, science and technological activities of a university are not only close to international standards but also are constantly exchanged and learned from each other so that things taught and learned at the university are the same with what the best universities in the world are doing. This ensures the quality of education and graduates from these universities that they will be successful at work around the world.
On 4 April 2019, ten founding members from 9 countries named below have decided to establish the University Consortium International (UCI): 
Ton Duc Thang University, Vietnam
Pukyong National University, Republic of Korea
Wrocław University of Science and Technology, Poland 
Hasselt University, Belgium
Technical University of Ostrava, the Czech Republic
Tomas Bata University in Zlín, the Czech Republic
University College of Northern Denmark, Denmark
University of Trieste, Italy
National Kaohsiung University of Science and Technology, Taiwan
Saxion University of Applied Sciences, the Netherlands
In the list of 10 members, only 2 universities are universities of applied sciences. The 8 remaining universities are research universities. They are ranked TOP 300 world universities according to THE, and TOP 500, 700, and 800 world universities according to QS and THE.
In addition to the goal of internationalizing and standardizing the quality of education for the benefits of the learners in the entire UCI, UCI also aims to build a university community, providing and supporting facilities and conditions for professors, scientists and learners to study and easily get part-time jobs at all universities in UCI.
The first meeting of UCI took place on the same day to elect the Chairman for the 1st term and assign universities to be in charge of the operational units, as follows: Ton Duc Thang University, Chairman of UCI; Pukyong National University is in charge of Academic Council; Hasselt University is in charge of Research Council; Wrocław University of Science and Technology is in charge of Mobility Council.
The establishment of UCI will certainly develop the quality and increase the number of educational and scientific-technological cooperation programs between TDTU and the other 9 members, which creates a bigger step in the upcoming years. UCI also expands bilateral relations between members in all aspects. In the development process, UCI will continue to admit new members to be able to cover the globe in order to help learners from these countries study abroad easily on any campus in the short or long term, and ensure that the quality of education and research of UCI universities will share the same standard. In addition, the establishment of UCI will definitely help to bring the quality of Vietnamese higher education to the same level as the prestigious world universities.
Some pictures of the Launching Ceremony: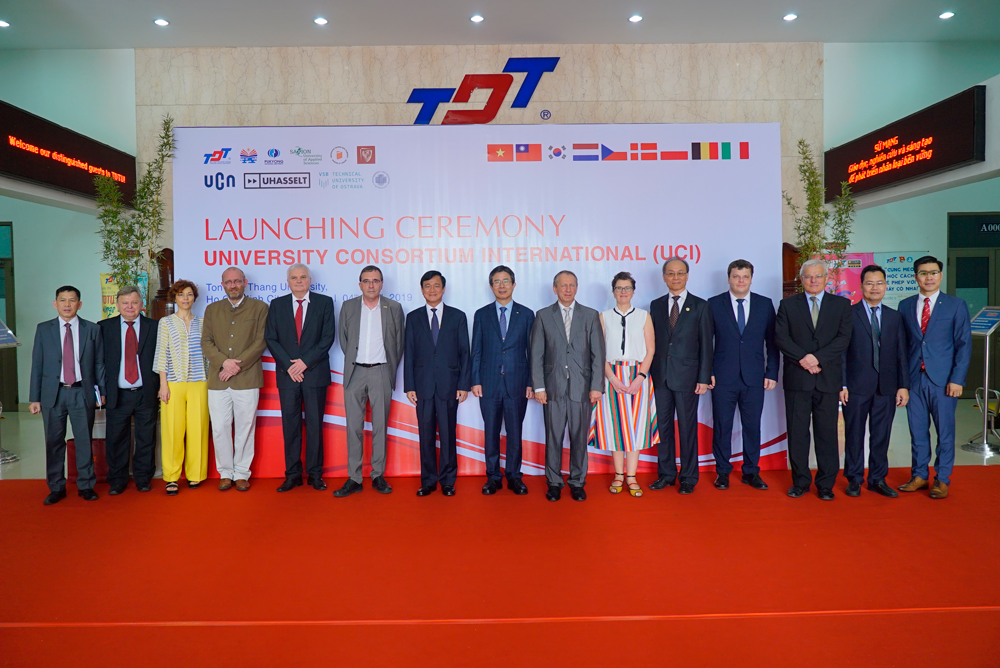 Leaders of universities at the Launching Ceremony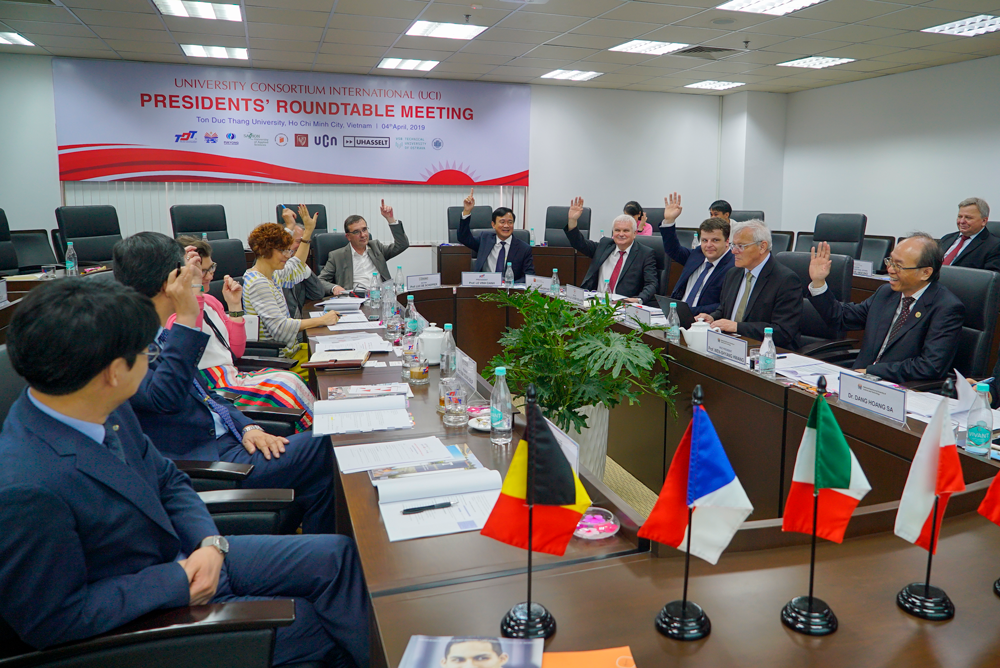 Presidents and Rectors of member universities voting on the statute of UCI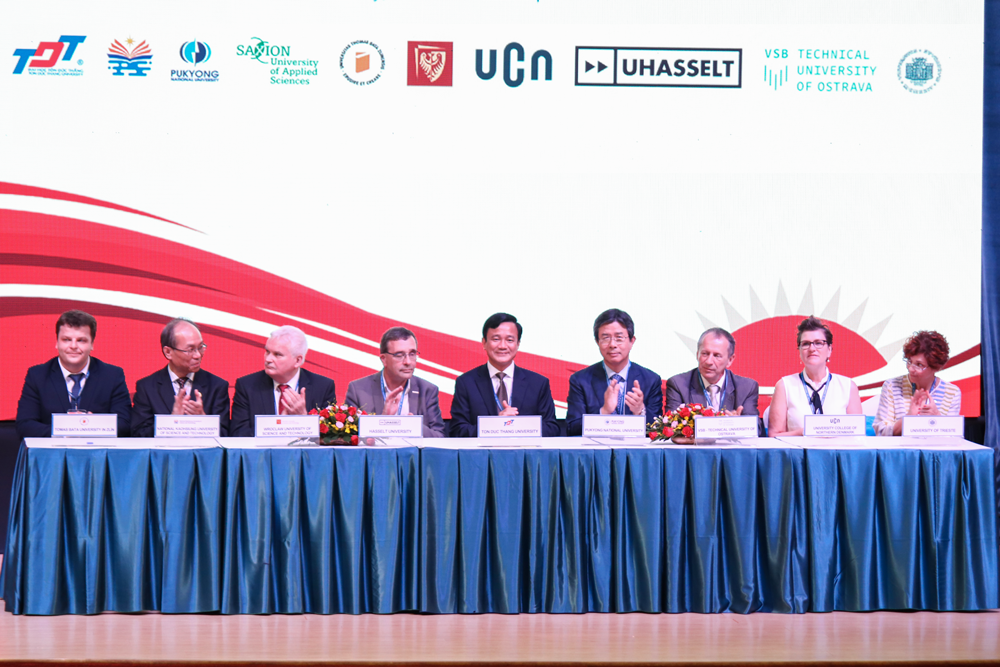 University leaders signing a Framework Agreement to operate UCI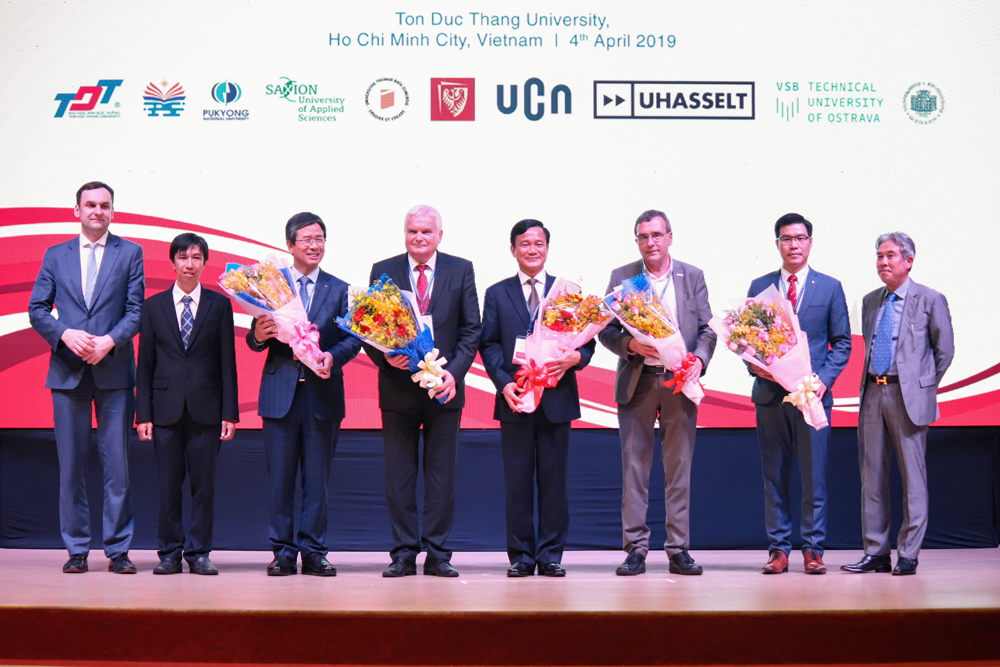 UCI's management of the 1st term